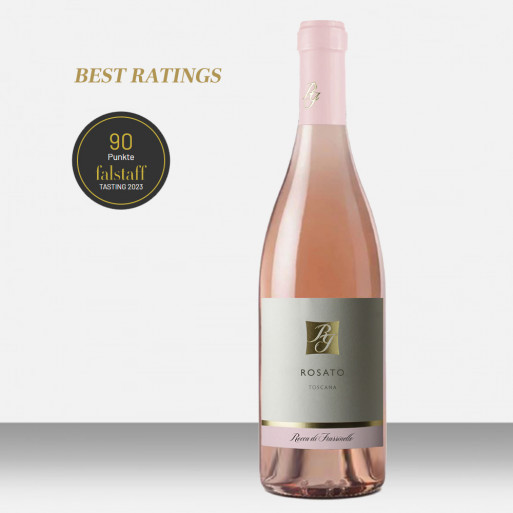  
Rosato 2022
Produced entirely from Sangiovese grapes, harvested in the Rocca di Frassinello vineyards. A wine with a pale pink peach petal color thanks to the brief contact of the flower must with the skins. In the glass it expresses great freshness and sapidity, characteristics that refer to the Provençal style of the best French rosés.
Tasting notes: a sip with fruity notes of peach and pomegranate. Soft, savory and elegant with a light spiciness and a long finish of fresh almonds.
Pairings: being perfect for the happy hour, it matches well with fish starters and dishes, baked vegetables, white meat, and different kinds of cheese.