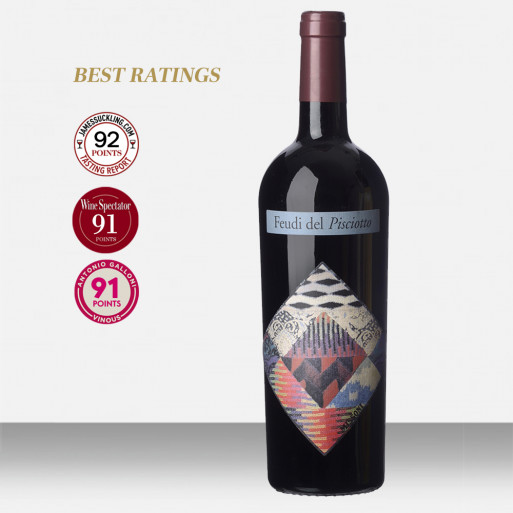  
Cabernet Sauvignon 2017
Sicily is a region where more or less all grape varieties can give their very best. In this land, Cabernet acquires absolutely unique characteristics. Lacking vegetal notes, typical of this variety in a non-ideal way, here, Cabernet is a wine of great structure and with a polyphenolic component ideal for optimal ageing. Label drawn by Missoni.
Tasting notes: lacking vegetal notes, typical of this vine variety, for a wine characterised by a great structure.
Pairings: ideally paired with red meat, roasts, kid and lamb. Also recommended with porcini mushrooms and aged cheeses.
Data sheet
Denomination

Terre Siciliane IGT

First year

2007

Type

Red with great structure and longevity

Varieties

100% Cabernet Sauvignon

Production municipality

Niscemi (CL)

Type of terrain

Medium mixture tending to sandy

Vineyard altimetry

100 mt. s.l.m.

Cultivation system

Spurred cordon

Planting density

6.000 plants for hectare

Yield per hectare

60 Ql

Harvest time

first half of October

Vinification

In steel

Malolactic fermentation

Turn

Refinement

in 50% new and 50% second-use barriques

Duration of ageing in barriques

10 months

Affinamento in bottiglia

8 months

Formats available

0,75 l