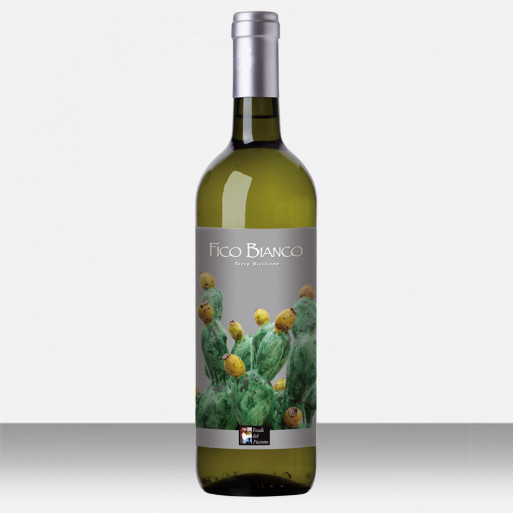  
Fico Bianco 2021
A wine with a Mediterranean charcter born from the combination of an indigenous grape variety, Inzolia, and the most important international whte grape variety, Chardonnay. Intense aromas of flowers and white pulp fruit, from peach to golden aplle. Full and vibrant sip, with a persistent final return of citrus notes. The sculpture of prickly pears on the label is by great ceramist Giocamo Alessi from Caltagirone.
Tasting notes: very light straw-yellow colour. Characterised by a floral bouquet with strong notes of broom flowers. Offers hints of citrus in the mouth. The nose is fine and delicate, marked by citrus notes. The wine displays a good intensity on the palate.
Pairings: recommend paired with aperitifs or cheese and shellfish dishes. Ideal with Sicilian vegetables or red onions.