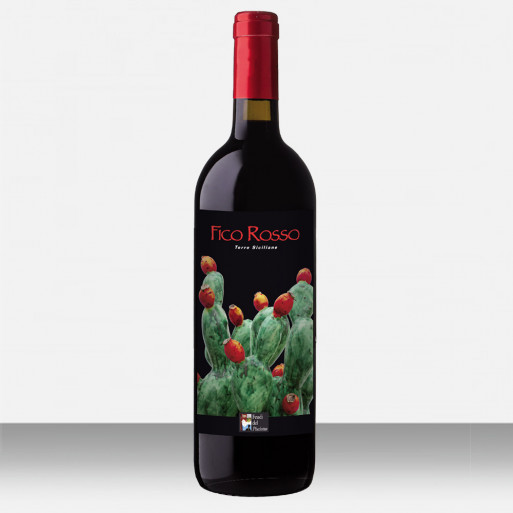  
Fico Rosso 2019
Merlot and Cabernet Sauvignon, two great grape varieties that thrive in the Sicilian terroir. A wine of great structure which never loose elegance and drinkability. The sculputure of prickly pears on the label is by the great ceramist Giacomo Alessi from Caltagirone.
Tasting notes: dark ruby red. Generous aromas characteristic of this variety, reminiscent of red plums and with notes of Mediterranean scrub, intersected with very pleasant shades of black pepper. A wine that impresses with the integrity of the fruit, fleshy, rich, consistent with the typical characteristics of the variety.
Pairings: ideal with spiced fish soups, first courses featuring various types of meat, particularly red meats and grilled vegetables.